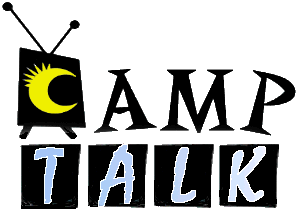 Camp Talk Web Site $599
(All Prices In US Dollars)



Our basic package - the "Camp Talk Web Site" - is the core application which will allow you to easily publish content directly to the web while at camp (or winter office). Any of the enhancements below can also be included with your Camp Talk Web Site; providing you with the specific added functionality you might desire.

The following is included in the Camp Talk Web Site:
Full administrative controls to an easy-to-use web publication system

Ability to add, modify, and delete postings from a password protected special website.

Camp logo placement and background integration (Must receive in "web-ready" digital format) - Basically, we'll integrate your camp's existing logo and background into your Camp Talk website so as visitors are able to freely move back and forth between Camp Talk and your current website without noticing any significant differences.
A link back to your existing web site (We'll also create a limited number of links from your existing web site to your new Camp Talk Web Site; provided we have permission from the entity which controls your hosting environment [which might be you].)
Organize your Camp Talk site with up to 7 categories (select graphical buttons within our existing library) Designate particular buttons for different topics such as "News for Parents", "Session 1", "Session 2", "Alumni", "Staff", "Winter News", etc. Such designations are customized according to your camp's specifications onto simple graphical buttons; allowing for easy site navigation.
Support

We'll get you started with step-by-step personal assistance.
One (1) year of responsive telephone and email support (1 day priority email turn-around)
(Subsequent year's support can be purchased for $100/yr.)
Camp Talk User's Guide

1 year FREE hosting

FTP access (to upload photos for Camp Talk)
Includes 3GB Monthly Data Transfer ($8/GB per month additional)
Includes 30MB Monthly Data Storage ($.50/MB per month additional)
(Subsequent hosting can be purchased at a rate of $30/month)
A Camp Talk Web Site is Expandable with enhancements

Enhancements to Camp Talk
Add Pazazz to your Camp Talk Site!
"Email Someone at Camp" Form - $200

Anyone who resides in the viewing audience of your Camp Talk Site can e-mail their favorite camper or counselor at camp - directly from your Camp Talk Web Site.
We will customize the subject of the e-mail according to how you sort your regular mail (i.e. - by cabin, group name, etc.). You can then easily sort the incoming e-mail by before you print, thus e-mail distribution will be quite easy and efficient.



Logo Digitalization - $100
Send us a hard copy of your logo and we'll scan, as well as process, it to be in a web ready digital format (either GIF or JPG). If you would like your logo to be re-constructed/modified/created, please see section below for Graphic Artwork.


Custom Background - $100
We'll create a unique custom background based on: your logo, existing graphic artwork, or any creative ideas you might have.


Custom Graphic Artwork - $55 per hour
Graphic artwork can certainly provide an added visual appeal to your web site as well as stimulate user interest and interaction. Please inquire about a time estimate on any particular project you might have in mind.
1-800-317-9492
info@camptalk.com
---

Copyright © 1997- 2000 Camp Channel, Inc.
info@camptalk.com